NYT is a Christian Ministry with the mission of engaging students in life changing experiences through the performing arts. 
4 STARS OF FAITH
At all of our camps and programs, we strive to embody and teach the "Four Stars of Faith" based on Proverbs 3:5-6.
STAR 1 "TRUST IN THE LORD WITH ALL OF YOUR HEART"
Give your whole heart to Jesus Christ
STAR 2 "LEAN NOT ON YOUR OWN UNDERSTANDING"
God's Word is the final authority on matters of faith
STAR 3 "IN ALL OF YOUR WAYS ACKNOWLEDGE HIM"
We were created to glorify God in all things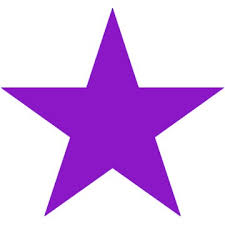 STAR 4 "AND HE WILL MAKE YOUR PATH STRAIGHT"
When we trust and believe in God's ways and promises, He will take us on an incredible journey
---
STATEMENT OF FAITH
We believe the Bible to be the inspired, the only infallible, authoritative Word of God.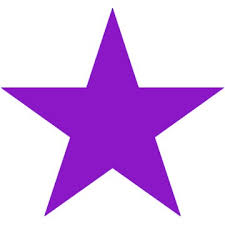 We believe that there is one God, eternally existent in three persons: Father, Son and Holy Spirit.
We believe in the deity of our Lord Jesus Christ, in His virgin birth, in His sinless life, in His miracles, in His vicarious and atoning death through His shed blood, in His bodily resurrection, in His ascension to the right hand of the Father, and in His personal return in power and glory.
We believe in the active ministry of the Holy Spirit by whose indwelling the Christian is enabled to live a godly life.
We believe in the resurrection of both the saved and the lost; those that are saved to resurrection of life and those that are lost to the resurrection of damnation.
---
OUR HISTORY
The beginning of National Youth Theater – Wisconsin can only be explained by God's providence and provision in the lives of Alex Agos and Jazmin & Aaron Zierten. In late spring of 2021, Alex reconnected with Justin Parks, her former director and family friend, after nearly 20 years. Justin, the founder and Executive Artistic Director of NYT – Houston, offered Alex the chance of a lifetime: the opportunity to begin her own chapter of National Youth Theater.
Knowing that she would need a skillful, biblical, hardworking, and unwavering team, Alex reached out to Jazmin and Aaron. Enthusiastically, they jumped in and took on the challenge of starting this new theater company. Together, Alex, Jazmin, and Aaron went back to Justin for advice on where to begin, and NYT – Wisconsin was born.
NYT – Wisconsin hosted their first all-day theater workshop in July of 2021, followed by "Disney on Broadway" summer camp in August. After a fall class session and a few more workshops, the team was ready to tackle their biggest challenge yet: NYT – Wisconsin's first ever show. In April of 2022, less than one full year since Alex and Justin reconnected, NYT's first cast of 41 students opened "Annie, Jr." and performed for over 1,100 audience members. God held this ministry in His hands every step of the way, abundantly blessing Alex, Jazmin, Aaron, and the "Annie, Jr." cast and parents.
Alex, Jazmin, and Aaron are so thankful for Justin's leadership and guidance, and are so excited to see how God continues to use NYT – Wisconsin for His glory!
---