HOW MAY TICKETS BE PURCHASED?
1) You may purchase online up to 3 hours before each show;  adults & children – if you need a seat, you need a ticket.
2) At​ the door: Once online sales are no longer available (3 hours prior to showtime), tickets may be purchased at the door.
3) Groups of 15+ may be purchased online for $12 each. (Not applicable to High School Musical tickets.) It is recommended that you keep the Will Call Name for these tickets in one name so that changes may be made to these seats within the system, if needed. You are encouraged to leave a master list of your group patron's at Will Call, should anyone forget or lose their tickets.
4) Contact the Box Office:  [email protected] or 832-510-7794 with any questions.
WHY DO MY TICKET SEAT NUMBERS SKIP A SEAT? (Not applicable to Concordia seating)
Traditional theater seating: as you look at the seating chart contained within the ticket-purchasing software, facing the stage, the seats in the left section are odd (seat 1 is on the right and moves to the left), the seats in the right section are even (seat 2 is on the left and moves to the right), the middle section are all 100s numbered consecutively (seat 101 is to the right and moves left). The rows begin with A in the front by the stage and go back from there. There is NO row I (goes from H to J).
WHY WON'T THE SYSTEM LET ME CHOOSE MY SEATS?
Tickets at Concordia are first come, first served. Seat numbers will not be assigned.
WHEN DOES THE BOX OFFICE OPEN?
The Box Office opens 1 hour prior to showtime. Patrons may purchase tickets or pick up tickets at Will Call beginning at that time.
ARE SOME SEATS ACTUALLY TEMPORARY SEATS?
Yes, at Concordia Lutheran High School, all the seats are temporary seats.
WHY CAN'T I BUY BLOCK TICKETS FOR MORE THAN 1 SHOW?
NYT offers "group" ticketing, not "block" ticketing. Discounts for groups are offered because the lower the administrative ticketing cost to NYT. By purchasing (and managing) a group of 15 or more to one show, you are lessening the amount of work required on our end. For that, we are pleased to offer you a discount. Group ticketing is not available for High School Musical.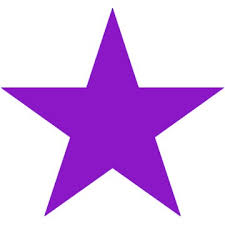 WHAT IF I NEED TO MAKE A CHANGE TO MY TICKETS?
Some changes are possible, but ALL changes MUST be requested no later than 3 hours prior to showtime. Please note that the only way to make any changes to block purchases is if the Will Call Name is the same for all tickets in the group (it's just the way the ticketing system works). Please contact the box office manager for specific details.
I'VE ALREADY PURCHASED MY GROUP TICKETS, BUT MAY I ADD ON TO THAT GROUP AT THE $12 PRICE?
Yes, you may! Please contact the box office manager for assistance. Group ticketing is not available for High School Musical.
CAN I GET A REFUND IF I CAN'T MAKE THE SHOW?
No refunds or exchanges. All sales are final. Hopefully you can still feel satisfied that you are financially supporting NYT through your ticket purchase.